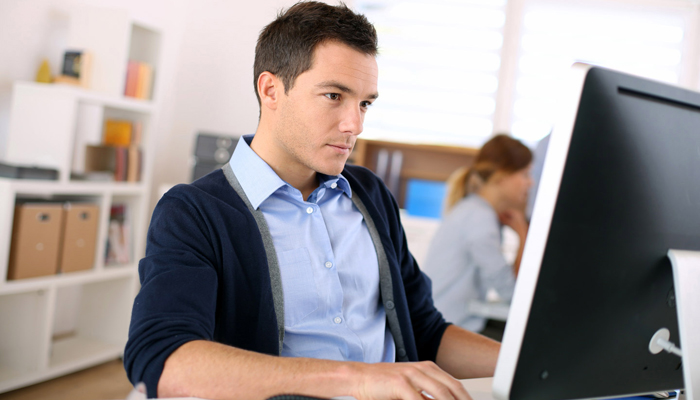 Bulcon Group is a consulting company providing recruitment and executive search services to leading companies from various industries. On behalf of our client, a global company in the research field, which provides essential knowledge on markets and sectors needed for business decisions, we are currently looking to recruit an ambitious and proactive professional to join their team in Sofia as a:
Java Developer
Job description:
You will be completely integrated in the software development process working closely with the software development and testing teams in Bulgaria and Germany.
Deliver modular and tested code that follows design decisions of Architects (Software Developer);
Deliver artifacts that are economic for the company, i.e. cost effective solutions;
Be proactive and prepared when "the team" has to contribute to a meeting e.g. iteration review, team meetings, work on impediments etc.;
Support the (Lead) Architects and Project Manager, communicate project risks to PM;
Give status proactively and effectively, ask for help early and escalate topics when needed to PM, Lead technical/functional Architect;
Create TFS work items to corresponding iteration goals, update TFS work items daily, so that they have always accurate original estimate, remaining work, completed work and status;
Get active when unspecific, uneconomic, incomplete requirements/demands etc. or broken unit-tests, failed builds, bad code, etc. is recognized;
Help and support other team members.
Requirements:
Deep and up-to-date knowledge of creation and maintenance of software solutions;
Good understanding of IT architectures;
Experience with enterprise web-applications;
2-5 years of experience in the development of complex software systems using Java;
Ability to create project deliverables that are complete, of professional quality, and compliant with established project standards;
Ability to manage multiple tasks in parallel;
Ability to understand complex terminology (in English and optionally in German);
Very good command of English;
Experience with file based databases and/or large scale data files processing will be considered an advantage;
Experience with Hadoop and in particularly Cloudera is considered huge advantage will be considered an advantage;
Working with enormous datasets (in Terabytes) and increasing number of transactions will be considered an advantage;
Working experience in professional development environment and processes will be considered an advantage;
Command of German language is considered an advantage but is not necessary condition will be considered an advantage.
The company offers:
Work for a global company;
Interesting projects and access to an exciting industry;
Working with international distributed software engineering teams;
Continuous training in Bulgaria and abroad. Opportunities for attending training and development abroad, which is provided by international industry experts;
Training and "hands-on" experience in state-of-the-art technology;
Young, ambitious and motivated working environment;
Full time contract and competitive remuneration package, including fringe benefits.
If you meet the requirements and you are interested in the role, please send us your CV (including your phone number) for immediate consideration to our email: office@bulcongroup.com.
Only short-listed candidates will be contacted. All applications will be treated in strict confidentiality. Recruitment license from National Agency of Employment №2295 from 21.06.2017..